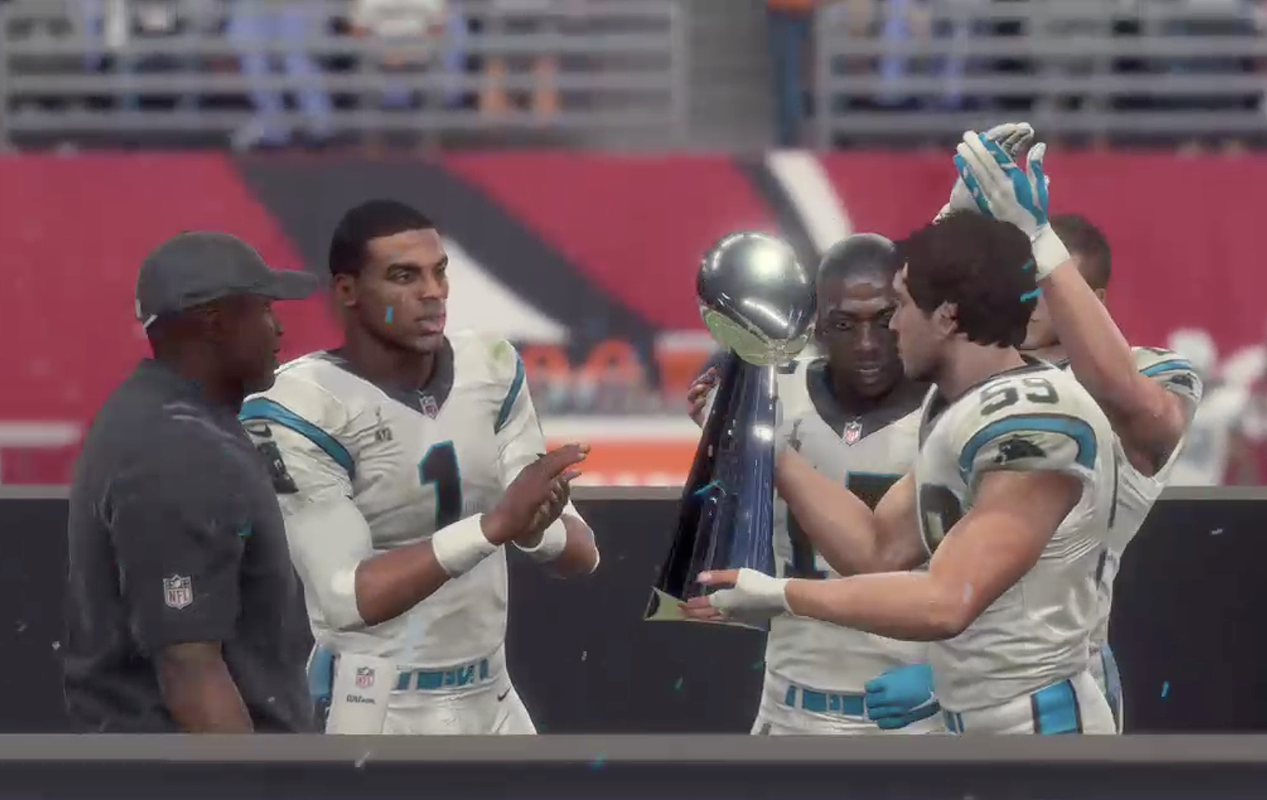 After only his third-full time season of Madden, user Tom "The Bomb" Hazard guided his Carolina Panthers to a 14-2 record, his first Super Bowl appearance and ultimately his first Super Bowl win.
Carolina had one of the best defenses in recent seasons, leading the league in points allowed (8.0), yards allowed (188.2), pass yards allowed (116.9) and was eighth in rush yards allowed (71.3).
Carolina faced off with the Denver Broncos in TML Super Bowl V, who won the trophy two seasons ago. Denver also boasted one of the best defenses in the game, which lead to a tug-of-war back and forth game which saw Carolina kicking the game winning field goal as time expired to win 16-14.
The Madden League now heads into a short break as Madden 19 releases. TML will resume in Season 7 on August 27th.