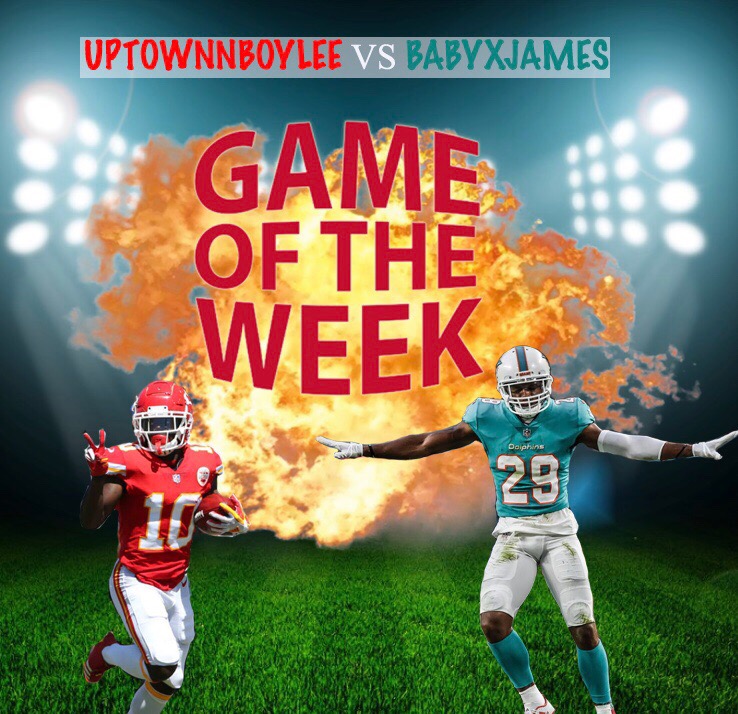 Game of the week 4
We have a good matchup here this week as coach Rough and the dolphins look to continue their win streak against the Kansas City Chiefs.
The Miami Dolphins who are coming off a huge 47-17 win over the bengals. Look to continue finding the end zone against the leagues worst defense. Miami's offense has shown to be very spotty as they have only scored a touchdown in 1 game this year.
The Chiefs which hold one of the most prolific offense since his debut in madden 17. Look to knock off the new eager Miami dolphins and remind the league that they are still among the top NFL offenses.
Will the Miami Dolphins sneak out a win against this poor Kansas City defense, or will the chiefs offense be too much to contain against a rookie defense?
We are anticipating a high scoring affair between these two teams.
Add BABYxJAMES broadcast on youtube for this weeks gotw.
Who will win? comment below!