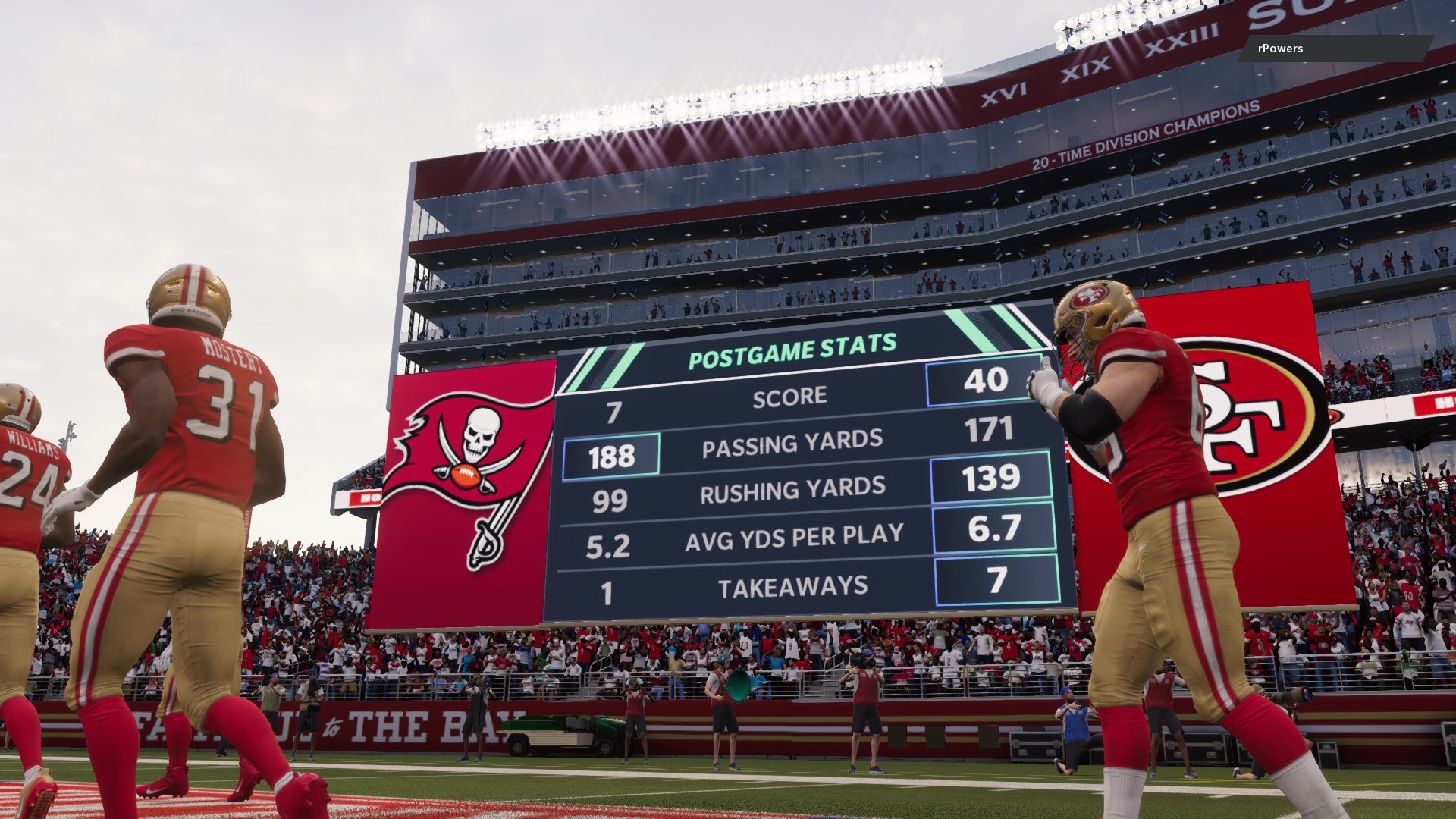 The 49ers opened up the season on a high note, after they fell short of a post-season berth in Season 58. The newly acquired Jerome Baker made his presence felt early and often as he finished the game with 13 tackles, 1 for loss, 2 interceptions, 1 forced fumble, and 1 defensive touchdown. The 49ers had 7 turnovers, 6 interceptions and 2 touchdowns on defense.

"That felt like a complete defensive performance." - Coach Dypko

The offense was not as sharp, as Jameis Winston made his 49ers debut completing 8 passes on 15 attempts for 171 yards, 2 TDs, and 1 INT. He found Kittle 4 times for 90 yards and a score, and Deebo Samuel 3 times for 66 yards and a score. Although Barkley ran for over 100 yards, he felt held at bay pretty much the entire game. Raheem Mostert had 7 carries for 26 yards in his return back to San Francisco.
Next up is the Chargers coached by MackDaddy which will be an early test.