As we meander through the dog days of summer, we find the days being longer, hotter and full of things to do outside. It also means that football is starting soon and before we know it, Madden 17 will be in our hands for a glorious day that we call – Madden Holiday.
The NFL Network, Redzone Channel, NFL Sunday Ticket and even a new non-US based audience, are all influencing the way Madden is presented and played. The articles and information is starting to come out about Madden 17, its many improvements and some new bells and whistles. Let's take a quick look at a few of the details which are coming out.
Play The Moments
Often you will hear players in the NFL speak about being in shape and being in NFL shape. Play The Moment is the super sim option of Madden 16, but in NFL shape. You are able to choose this option at the start of your game, if you so choose. You may pick from offense, defense or to play the entire game. PTM will then notify you of specific, game changing moments in the game and allow you to take over and play those moments. You can break in at any time and choose to play the entire game or skip specific moments. This function is going to allow you to quickly build your team and get through entire seasons, in just a few hours.
Seems like a nice addition for connected franchises without full leagues or even the occasional CPU game (yuck!). Doesn't add much to a full, 32 man league, but it is a pretty neat feature that might come in handy from time to time.
Gameplanning
Now this is a feature that sounds like it has a lot of potential. Gameplanning will allow you to practice against the tendencies which the team you face that week, shows during the year. Over the past few years Madden has tried many different ways to allow us to practice for games each week and build XP to develop players, but nothing has found the perfect middle ground yet. This new game planning feature has to potential to find that middle ground; let's just hope they allow us to keep those XP sliders. What also interest me about this function is how well it will work in 32 man, cloud connected franchise? Will it allow us to practice against real tendencies or will it be tendencies based on how the team you face that week is built? We'll leave the verdict out on this one, until we get the game in hand.
Big Decisions
Much like PTM, Big Decisions is the interviews from Madden 16, but in NFL shape. In Madden 16, you would be asked questions in an interview and based on those answers, you would have bonuses set up for your team, along with goals. In Madden 17 will now allow you to choose how aggressive or passive you want to be with your goals for your team that season. Have a young team and want to have low expectations? Now you have the power to do that. Think your team has what it takes to win it all? Then you can be aggressive and go for it all in your goals.
Have you ever found yourself choosing between an aging vet and a young stud rookie who isn't quite ready yet? It's a dilemma we have all found ourselves in and most of the time we go with the young stud because it is the only way to develop that player. Madden 17 Big Decisions feature will also allow you to pick 3 different players who you can develop with XP, without having to push them into the starting lineup. Now those young studs can sit until they are ready.
Another exciting option with Big Decisions are weekly injury decisions which you will now be allowed to make. Your team doctors will now let you know how your injured player is doing and what the chances of a deeper injury are if you bring him back quicker than he should be. You will have the opportunity to see the adjusted stats due to the injury and what the backup player has to offer and then – make the decision on who gets the start.
Full Player Editing
Madden 17 is listening to the community, or at least that's what they are saying. Have an owner who left you with leather helmets and visors? Well now you will have full player editing powers. Ratings, looks, you name it – you now have control over it. I can see this being a two edged sword, from a bad commish to an owner who feels their player isn't rated correctly. I think it just gives leagues more and more options and that is never a bad thing. Options from adjusting players to help with suspensions, to adjusting over or under powered rookies – the options sound endless and leagues will now have the opportunity to control what their connected franchise's look like.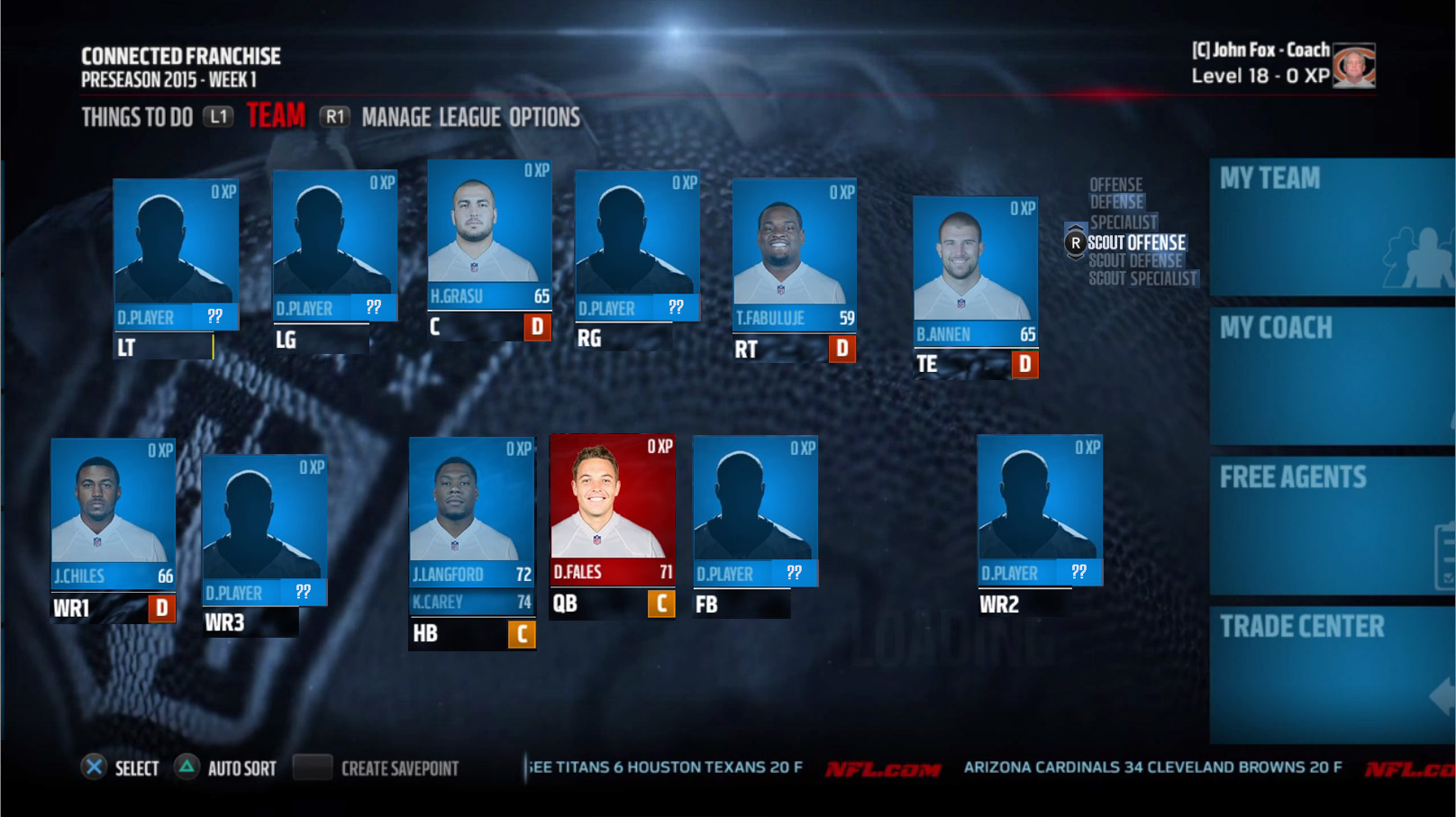 Practice Squad
Finally, after all these years we will have a practice squad! This has to be one of the most exciting features for the General Manager in all of us. There was nothing worse than having a solid draft for a strong team and being forced to cut player that you wish you could develop longer. Now you will be able to add up to 10 players to your practice squad in order to develop them until you can find them a possible roster spot. Don't get too excited about being able to build a super team and stash players on your practice squad though, because other players can sign your practice squad players to their roster at any time.
Dynamic Development Trait
Madden 17 will now have a dynamic development trait. Aging player and player who do not hit their season goals will now have their development trait dynamically adjust throughout their carrier. Talk about realistic – this is taking it to a new level. My only hesitation is that this will be tied to season goals and anyone who has a connected franchise knows, those goals aren't always 'realistic' to hit with the settings that most leagues use. It will need to be seen if the goals this year, will be reachable with normal league settings.
Overall, I love the fact that we will have more and more control over the direction of our teams and players. These new features sound exciting and will add to the realism of our connected franchise. The more control you give leagues over what their franchise looks like, is OK by me. I look forward to more information about some of these features as we progress through the summer.
What do you think about these new features? Leave me your comments and lets really hear from the Madden Community!