Top 5 FS's to Build Around in SPA Legacy
by Chris_75866 1 week ago
---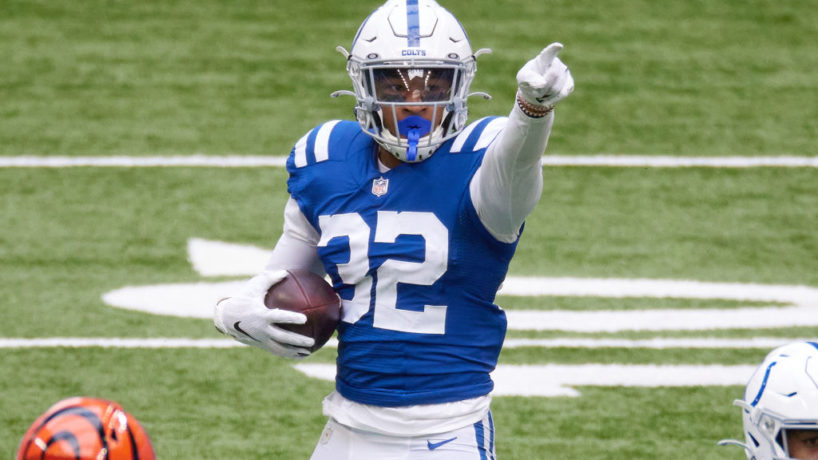 ---
Top 5 FS's to Build Around in SPA Legacy
I gotta be honest here, this list didn't take long as many guys were disqualified due to contracts. There haven't been too many FS that are young and have decent overall ratings that haven't been resigned to a big contract. But there are a few free safteies that would be great to build around. Free safety is typically the center fielder of the defense and roams the deep part of the field. He's the last line of defense and it is crucial that they do not let offensive players get over the top of them.
The guys that made the list have the speed they need to cover a good amount of field, they have either good ratings or good speed or both and they're contracts don't break the bank. Two guys that I considered but ultimately didn't make the list were Terrell Burgess due to his contract and Chad Chapman due to his lack of speed and his age of 25. Here are the guys that did actually make the list.
5. Justin Blackmon
The only FS that is a real life player in the league, Justin Blackmon comes in at 5th on the list. He's been resigned to a 4 year deal that has him seeing just $3.5 million per season. With guys like Minkah Fitzpatrick seeing over $16 million per season, $3.5 million is crumbs compared to that. He's 25 and a star, so more than likely his 83 overall will only improve 1 or 2 ratings depending on if he ever gets a dev scenario or not. He has 90 speed and 90 acceleration which is more than fast enough at the free safety position. Blackmon also has 83 zone coverage which is high enough to be in the right place at the right time. He's 25, he's a star, his contract is friendly, and he has a pretty good overall rating.
4. Jarred McCoy
McCoy isn't the highest overall player on the list by a long shot, in fact, he is the lowest overall player on the list but that doesn't mean he wouldn't be valuable to build around. McCoy's overall is just 70 overall but he is also just 22 years old. That is tied for youngest on the list. He has a hidden dev trait which allows him to see the maximum amount of experience during his rookie season. He has a high ceiling and his movement isn't bad 90 speed and 91 acceleration. His zone coverage could be improved on but that will go up with a little bit of time. Jarred McCoy might be the most unconventional member of the list but he still makes it in at 4th.
3. Glenn Harvin
I'm a big fan of Harvin. He's really young at 22 years old and he has a 79 overall rating. He also has a hidden dev trait, so he's getting that max experience each week. I honestly think Harvin could be a high 80s to low 90s overall player by the end of next season. His zone coverage is 80 which is pretty dang high for a 22 year old, as well. Since he is a rookie, he still has 4 years left on his rookie deal with the 5th year option there, as well. I really thought about putting Harvin at 2, but the abilities of the next player just edged him out. Harvin is an excellent choice at free safety and makes it to 3rd on the list.
2. Amir Ramsey
Ramsey is just the 2nd superstar on the list and he's two years older than Harvin. However, he's 84 overall and is a superstar. That makes a massive difference in player abilities and development rate. His zone coverage is 89 and his tackling is decent at 82. His speed and acceleration aren't bad either at 90 and 91. His ability is tackle supreme which is great for the last line of defense, chances are if the offensive player does get to him that they stop at him, as well. He's one overall from another development trait. Could be scary if he gets Deep KO or pick artists to go with that supreme tackler. Really like Ramsey and had the first man on the list not a been an absolute physical freak, he would have made 1st on the list.
1. George Byers
I might just say that Byers could be the greatest safety of all time if we had the season for him to be fully developed. He's 22, a rookie, and a superstar. His ability isn't the best but, again, on defense it can be really useful, recuperation. He isn't sucking wind in between plays and it can come in handy in no huddle situations. The major thing that sets Byers apart from everyone else on the list is his speed at 95. Yes, 95!!! His acceleration is also high at 93 and his change of direction is 90. I liked Byers as a cornerback, honestly. His man coverage and press are so high with his blazing speed. As a free safety, he might even be deadlier. That speed allows him to make up distance on defenders and allows him to get to areas of the field that many other safeties could get to. To me, it's a no brainer, Byers is clearly the number 1 free saftey to build around in SPA Legacy.
There it is all but one position in the books. I didn't have as many choices here as I did with the previous positions. I'm hoping strong safety can get me back on track. There aren't too many young free safeties that have talent and low salaries. So if you can get your hands on one, you hold on for dear life.