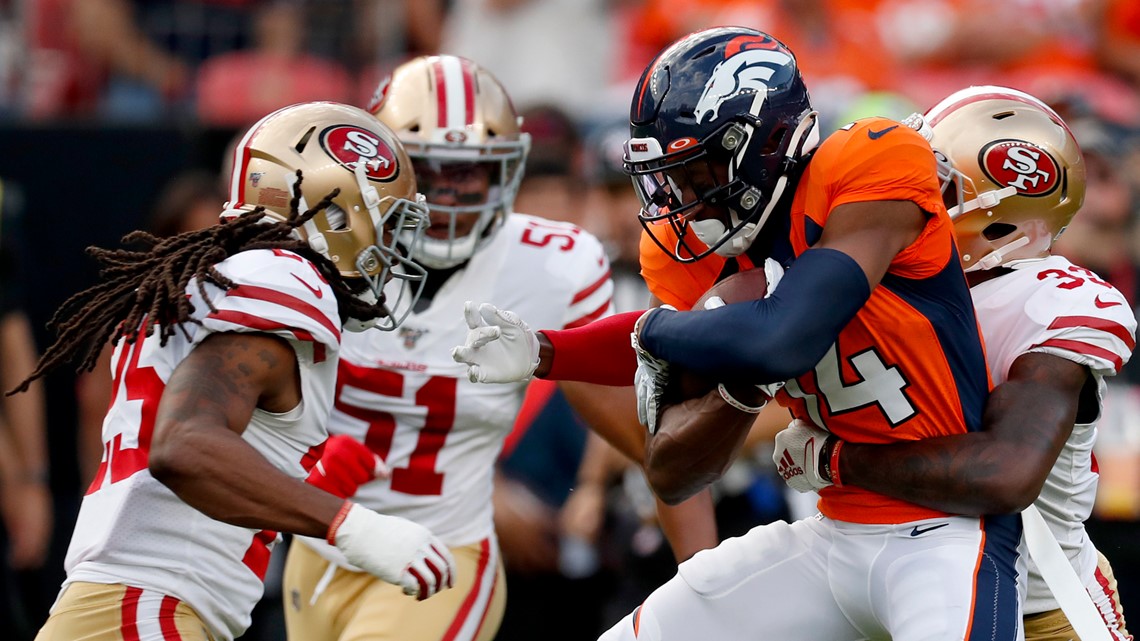 In preseason action, the 49ers and Broncos faced off in Denver.
the Niner starters looked decent running the ball. Jay Ajayi ran for 66 yards on 15 attempts. A far cry from last weeks performance. Jimmy G was picked off 4 times in the 3 quarters of play he got. Most weren't even close. Coach Kyle Shanahan said , " I'm not worried. Jim will test his receivers ability to make the tough catches and they really didn't do well today." That was a glossed over statement by Shanahan. The number of drops by open 49er wide receivers was thoroughly bad. The 49ers were manhandled in a 9 to 27 stomping.
The coach made this final statement, "We need to adhere to play calling discipline. We strayed away from being balanced and panicked in the attempt to come back... We had our chances but didn't perform good enough."
It is rumored that the 49ers are seeking to trade for a veteran wide receiver . Rumor is they've contacted the Broncos and Eagles in their search.