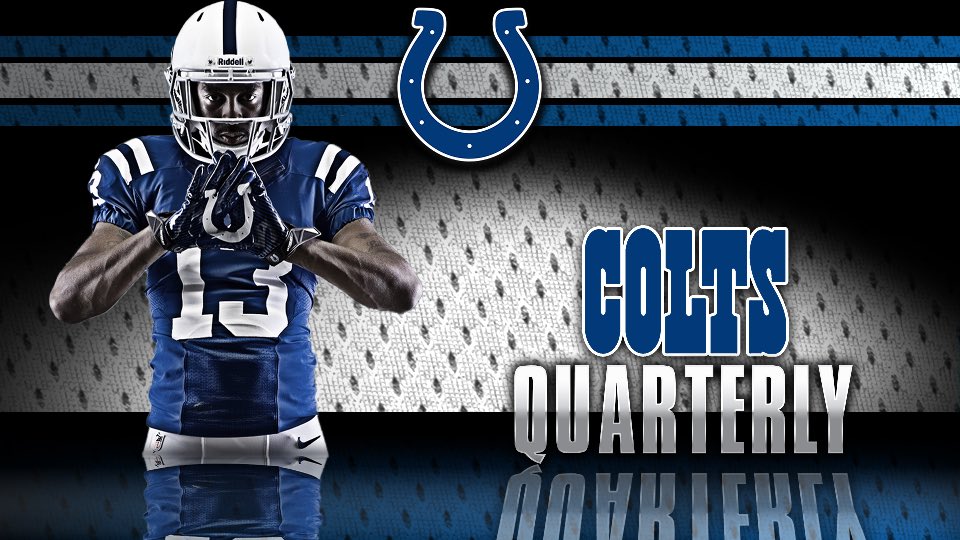 The first Indianapolis Colts Quarterly of MBL Season 35 is here where we will be reviewing the first 4 games of the season. From now on I am going to try and write these as an insider of the Colts Organization! Let me know anything you think I should do differently!
Overview
Week 1 @ Chicago (W 12-10)
Going into the game, Indy knew points were going to be hard to come by and that's just what happened as Indy escaped with a 2 point win. Wilson started the game very solid however was knocked out with a bruised sternum. Before injury he went 12/14 for 129 yards. Blaine Gabbert came in at QB and played very well completing 10/15 for 145 yards including a throw under pressure that got a 1st down and sealed the game. Rushing was terrible (what's new) as Mack goes 2 for 3 and Henry goes 4 for -5. Ebron was the main target all day as he grabs 10 catches for 121 yards. Offseason acquisition Aqib Talib comes up with a key INT late to stop a Chicago drive which ended up being their last possesion.
Week 2 @ Green Bay (W 20-10)
In a game that looked like the Colts should win by a lot, they came very close to losing. Wilson had a rough day in his first full start as a Colt completing 10/17 for 198, with 1 TD and 2 INTs. Another rough day rushing as Henry goes 8 for 15 and Mack goes 2 for 0. 2nd round rookie Claiborne leads the receiving core with 4 cathces for 86 yards and a TD. Walker Jr gets his first INT of the season and makes it a pick 6 and Sheard leads the team in sacks with 2.
Week 3 vs Detroit (W 28-23)
If Indianapolis wants to be looked at as a contender, this is a great start. Regardless of how you win,a W is always a W. Indy trailed in this game late in the 4th but after a kick return TD and an INT, the momentum shifted and they managed to find a way to win. Wilson struggles again completing just 10/19 for 172, 2 TDs and 3 INTs. Henry gets just 3 carries for 5 yards but does find the endzone. Grant lead the team this week in receiving with 3 catches for 94 yards and an TD. Walker shows why hes a top LB in the MBL this week as he gets 4 tackles, a sack, an INT and a FF.
Week 4vs Pittsburgh (L 21-11)
Indianapolis always seems to have a weird loss every season and this was a sleeper game any Indy fan could see the team dropping, and that's just what happened. Wilson has an awful performance completing 12/21 for 171, 0 TDs and 4 INTs. Henry goes 1-18, Mack goes 2-19. Brazell leads in receiving which makes a different leading each of first 4 weeks as he goes 4-70. Offense was just out of sync and with Wilson not seeing the field well, the team is going to struggle. Bruce and Farley both grab an INT as the defense kept the team in it but just couldn't get a stop at the end.
Looking Ahead
Week 5: @ Tennessee
Week 6: @ Kansas CIty
--WEEK 7 BYE--
Week 8: vs Jacksonville
Week 9: @ Cleveland
Thank you for reading!