Welcome To Madden X League
We have been playing together since Madden 2010 and completed a total of 43 seasons throughout M10-13, M25, M16, & M17! We like to call ourselves a "sim" league and hopefully you find that for the most part we play fair and the way football is meant to be played. Thanks for stoppping by... We'll see you on the field!
Commissioner : Tony87blue (PM on DL to Join MXL)
Do you have what it takes to compete in MXL?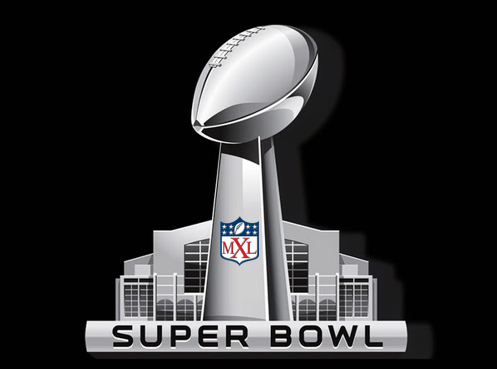 | | | | | | |
| --- | --- | --- | --- | --- | --- |
| Team | Owner | Score | Opponent | Team | S.B. |
| | FAIL_STREAK100 | 27-21 | PapaH25 | | I |
| | bu11ze1 | 52-27 | Tonka-Truck | | II |
| | bu11ze1 | 38-28 | Tonka-Truck | | III |
| | PapaH25 | 24-21 | bu11ze1 | | IV |
| | bu11ze1 (19-0) | 31-10 | john5153 | | V |
| | bu11ze1 (15-3-1) | 33-27 | john5153 | | VI |
| | john5153 (14-5) | 42-27 | tony87blue | | VII |
| | tony87blue (16-3) | 41-7 | bu11ze1 | | VIII |
| | tony87blue (17-2) | 31-27 | nexus24 | | IV |
| | DGFiasco (17-2) | 40-20 | Minicola | | X |
| | Minicola (15-4) | 21-14 | bu11ze1 | | XI |
| | DGFiasco (16-3) | 25-24 | Minicola | | XII |
| | zeemen (17-2) | 24-3 | nexus24 | | XIII |
| | bu11ze1 (16-3) | 34-28 | HaiFlyHigh | | XIV |
| | bu11ze1 (17-2) | 38-10 | HTOWNFIRE | | XV |
| | NCballa05 (13-6-1) | 36-30 | dantheman4248 | | XVI |
| | bu11ze1 (16-3) | 38-32 | DGFiasco | | XVII |
| | zeemen (15-5) | 38-17 | HTOWNFIRE | | XVIII |
| | zeemen (19-0) | 30-27 | Fallen2244 | | XIX |
| | tony87blue (16-4) | 31-21 | ImSteveyJ | | XX |
| | ImSteveyJ (19-0) | 34-21 | zeemen | | XXI |
| | ImSteveyJ (17-2) | 35-31 | bu11ze1 | | XXII |
| | DGFiasco (15-5) | 41-14 | fireice56 | | XXIII |
| | MWSTheNatural (17-2) | 41-21 | SHOOTER8175 | | XXIV |
| | bu11ze1 (18-1) | 30-13 | SHOOTER8175 | | XXV |
| | MWSTheNatural (17-2) | 30-17 | Blairsbassist | | XXVI |
| | MWSTheNatural (18-1) | 52-3 | Billybob2008 | | XXVII |
| | Blairsbassist (16-3) | 38-21 | SHOOTER8175 | | XXVIII |
| | SHOOTER8175 (15-5) | 34-31 | bu11ze1 | | XXIX |
| | SHOOTER8175 (17-2) | 23-3 | bu11ze1 | | XXX |
| | NoCo--Ro (17-2) | 42-37 | tony87blue | | XXXI |
| | SHOOTER8175 (17-2) | 42-28 | DaShaolinGambino | | XXXII |
| | SHOOTER8175 (18-1) | 34-17 | DoUbLeD187 | | XXXIII |
| | DoUbLeD187 (14-6) | 31-14 | bu11ze1 (14-6) | | XXXIV |
| | bu11ze1 (19-0) | 41-24 | SHOOTER8175 (15-5) | | XXXV |
| | bu11ze1 (17-2) | 35-21 | Wolfeblitz69 (14-5) | | XXXVI |
| | Fallen2244 (14-6) | 38-24 | Blairsbassist (14-6) | | XXXVII |
| | dgfiasco (18-1) | 70-24 | SHOOTER8175 (13-7) | | XXXVIII |
| | RichHomieToma (16-3) | 59-33 | SHOOTER8175 (13-7) | | XXXIX |
| | RichHomieToma (19-0) | 30-21 | SHOOTER8175 (15-5) | | XL |
| | Blairsbassist (13-5-1) | 27-24 | RichHomieToma (14-5) | | XLI |
| | RichHomieToma (18-1) | 23-20 | SHOOTER8175 (15-4) | | XLII |
| | Fallen2244 (17-2) | 27-8 | KingHester (14-6) | | XLIII |
| | AtoMiKFootball (19-0) | 27-21 | KingHester (14-6) | | XLIV |
| | RichHomieToma (18-1) | 23-18 | AtoMiKFootball (15-4) | | XLV |
| | TomaTime23 (18-2) | 34-24 | Assyrian501 (15-4) | | XLVI |
| | Dantheman4248 (18-1) | 38-33 | SHOOTER8175 (16-3) | | XLVII |