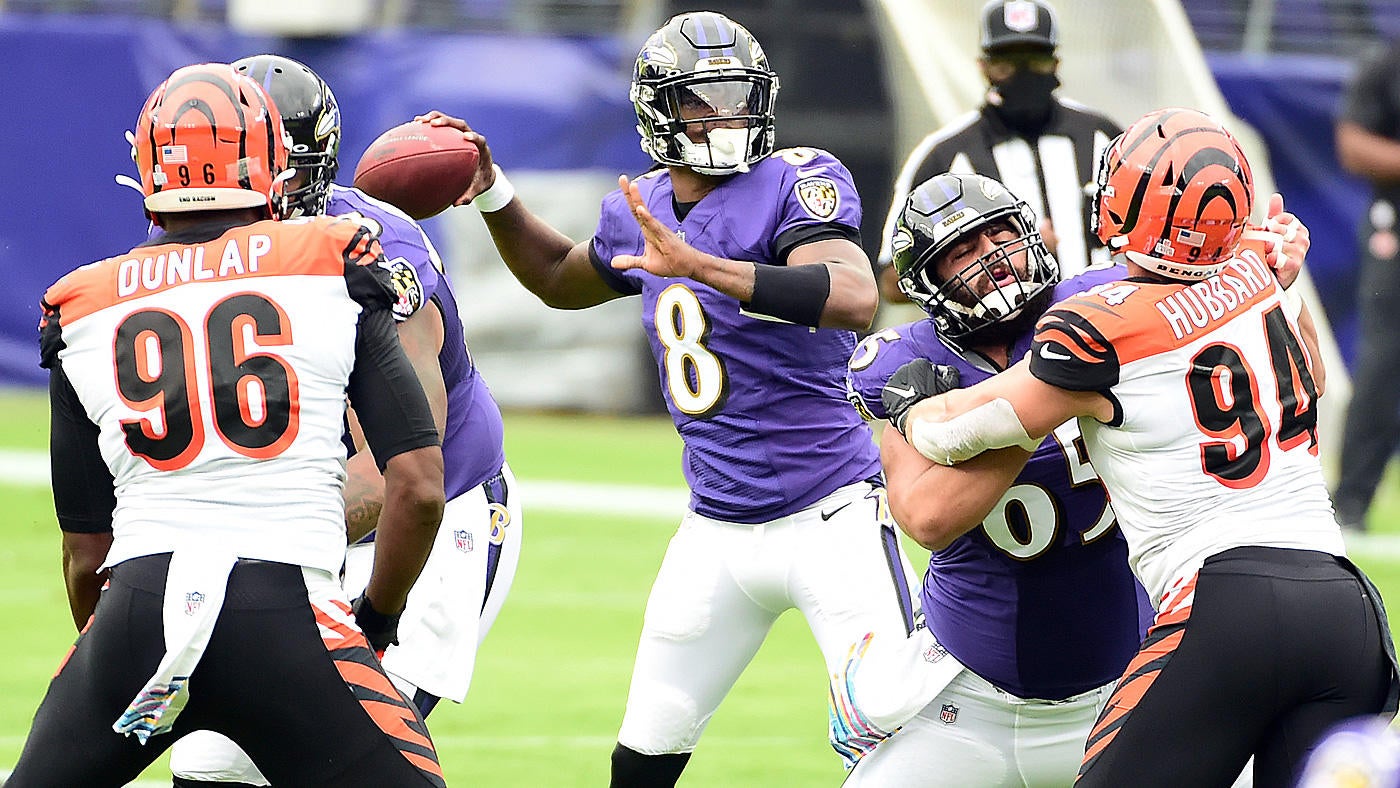 Baltimore Ravens Quarterback, Lamar Jackson was criticized throughout last season, by the MOF media outlets, for his inconsistent play. Specifically, the amount of interceptions he threw (42) over the course of the season were questioned regularly. "I had to revamp my approach going into the season," said Jackson. "This teams successes and failures start with me."
However, Lamar Jackson responded with what might have been the best game of his young career, as he led the Ravens to a come-from-behind victory 32-28 over the Bengals to improve the Ravens to 1-0 overall (1-0 AFC North). "Nothing in the AFC North comes easy," said Coach Gouch. "We have to bring our best effort forward each and every week. I told them on the plane over, you might have to win it on a last minute offensive drive or last second defensive stand. I was impressed to see them execute on both sides of the ball."
Each side of the ball applied their own philosophy to ink out the win today: The Defense approached todays game with a bend-but-dont-break mentality, while the offense utilized their vertical attack to capitalize on their opponent. "We attacked the roaming safety, Jesse Bates," said WR Hollywood Brown, who totaled 169 yards on the day and 3 touchdowns. "All week, coacphh emphasized that i would have a big game this week, as we saw some tendencies in the film."
Despite the big day from Brown, it was the defense that sealed the victory, with a last second interception by CB Marcus Peters. "I had opportunities all day, but couldnt capitalize on them initially," said Peters. "I was finally able to steal one for our defense at the right time."
Though Peters and the Ravens defense was able to pair 4 interceptions on the day, with the victory, there are still many aspects of their game that this team needs to improve on. "Mixon ran all over our team today and that is unacceptable," said Defensive Captain Damon Harrison, Sr. "They brought me in to be a force for the run defense, and i have to do my part, to help the back end of our defense. I didnt do that today, but we will improve."
Looking to improve on their winning ways, the Ravens will travel to Atlanta to face a stingy Falcons team coming off a loss, week two.