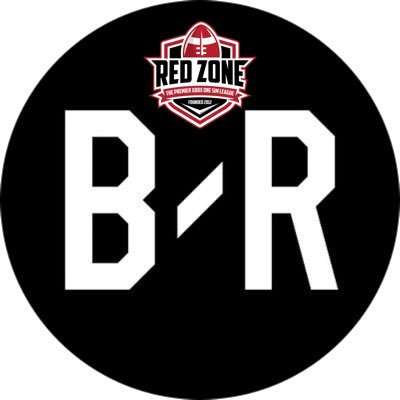 RED ZONE BLEACHER REPORT
Friday Mailbag & Training Camp Tour
Another week goes by as we patiently wait for updates on our beloved scouting!! Maybe...next week?
In today's RZBR, we are going to tackle a Friday mailbag, take a look at the rookie quarterbacks, and hit the next stop on the #TrainingCampTour. Red Zone is starting to ramp up, with the CBA updates coming last night with some big rule shakeups, and the return of some major podcasts. It is getting to be that time gentlemen!
FRIDAY MAILBAG
Thank you to all who submitted questions...enjoy.
Q - 'Is it possible to lose the cheesy narrative or am I stuck with it for my RZ career?' - BM
A - Here's the thing about Red Zone, we love beating a dead horse. There is no group of humans that beat more jokes into the ground, and we are proud of it. I think there are people in this league that will be annoyed with certain folks' gameplay no matter what they do, and always use that as their excuse when things don't go their way. Unfortunately for you Mr. Magic, I don't see an end in sight.
Q - 'Who's going to be the biggest surprise this cycle, and the biggest letdown in your opinion?' - C$$
A - Glad to hear from you, C$$. Thanks for stopping by. This is a great question, and I have some thoughts...
I think the biggest surprise is going to be how competitive the AFC South is. I love the fits of Andy in Tennessee, Jim in Jacksonville, and White Greg in Indianapolis. Initially my gut feeling was that WG dominates the South, but I really like Andy's chances to take another step, and once Jim builds up that defense he is going to be a problem. Can Silk reclaim some of his former stick skills?
Biggest disappointment in my opinion is going to two different users - KJ & Tauph. I think both of them are in situations where they are going to struggle against the 'top dog' in their division, Tauph especially so. I think the NFC East is Pat's to lose for the beginning of the cycle, until Jake builds up the Washington team more. Eagles have a ton of work to do cap wise, and Tauph benefitted from a great Tampa roster last year.
King John will have Mahomes for the entire cycle, but he was never known for his offensive play. If he can't replicate his defensive success from his Steelers tenure, will he dominate as he did? Without defensive line play, the jury is still out.
Q - 'Is this last cycle's mailbag or this cycle's mailbag?' - Skinny Penis
A - Well thank you for the submission, Skinny Penis. It is this cycle's but I may insert some of my favorite questions from the mailbag I did not finish last cycle.
Q - 'Will the Semper Award be named after White Greg following this cycle?' - White Greg's Collection of Broken Controllers
A - It's becoming a conversation isn't it? Greg has been on an incredible run of Semper award winners, but the namesake of the Chris Semper Memorial trophy is such an important moment of Red Zone history, it would be tough to change it. Another crazy run of wins for WG would really make it a legit convo.
Q - 'Any openings?' - C$$
A - Not yet, and if there are, you aren't allowed back in C$$. My eyes are on a man named Bitz.
Q - ''Any openings? - @TheRealJayHuhn
A - See above answer, screw you Jay!
Q - 'Aside from the obvious (Khalil Mack), who are some of the highest rated players that you forsee being traded/put on the block?'
A - Well take a look at the guys who trade a lot to start. I think Moji will dangle Joe Mixon around, I think we could see guys like J.J. Watt dangled by Spencer if he doesn't have success right away. Does Jimmy Garoppolo count as a highly rated player?
TRAINING CAMP TOUR
FIRE UP THE BUS!
We head from the great white north of Minnesota, to the swampy infestation that is New York, for a visit with RoboMonkey and his New York Jets...
Being one of the youngest and newest coaches in Red Zone, I was eager to meet him and get to know him. Heading into Mr. Monkey's office, I grabbed a chair in front of his desk. I had to hoist him up and get him buckled into his high-chair, and after that we settled in for the interview.
Q - 'Thanks for doing this Coach, we appreciate you giving us some time with your busy schedule.'
Coach Monkey - 'Hey, anything for the reporters, right? If not we get fined so gotta keep y'all happy. Lemme start by saying, yes, I am a young coach in this league, but will be damned if I'm letting disrespect be thrown my way. Been a coach since 2016 and now getting into the big leagues of Red Zone. Some different rules and some learning moments ahead, but we will overcome that.'
Q - 'You're still a relatively young coach in this league, and now you have the weight on your shoulders of developing the number two overall pick in Zach Wilson, are you ready for this?'
Coach Monkey - 'Now to the kid, Zach is a great guy, absorbs knowledge like a grilled cheese with soup. That being said, there is always some pressure with any first round pick, first round means you've got at least some tools that made you one of the top thirty-two players in college football. So yeah, there's some pressure.
I think I am just as realy as any coach in this league to get the most outta this cat outta Utah.'
Q - 'Have you had the chance to get on the field in a scrimmage with the kid yet? Anything stand out that we can look forward to watching?'
Coach Monkey - 'Even before camp started this year we had a mini training session early in 2021 where I brought a couple of the guys over, and he tossed the skin around with 'em. The kid has a rocket for an arm and good ball placement on the move. All I can say is, this kid is special.'
Q - 'What's the plan with Wilson this year, are you planning a more conservative style of offense, or are you going to let this kid sling it?'
Coach Monkey - 'We know that he has a lot of talent and reminds us everyday, our goal as a staff is to put him in the best position possible to help us win. That being said, we'll let him flash but don't want him to have all the weight on his shoulders just yet.'
Q - 'Everyone seems to have counted the Jets out of the AFC East race. With such a young team and an unproven coach in yourself, are we not paying enough attention to your Jets?'
Coach Monkey - 'I think as a young team with a young coach, how could they not? We like the prospect of shutting everyone up by just playing the damn game. We have a lot of tools to go out and win some tough games, and will not shy away from the (AFC) East. Kad and Fox are great coaches, but the real challenge is gonna be Terry. I mean, he damn near created the rules and revolutionized the game. That being said, I look forward to what's ahead, let's get after it and have a great season.
Go Jets baby!!'
------------------
Where does the bus go next??? Keep following along for the next stop on the #TrainingCampTour